Personal Care / Companionship Services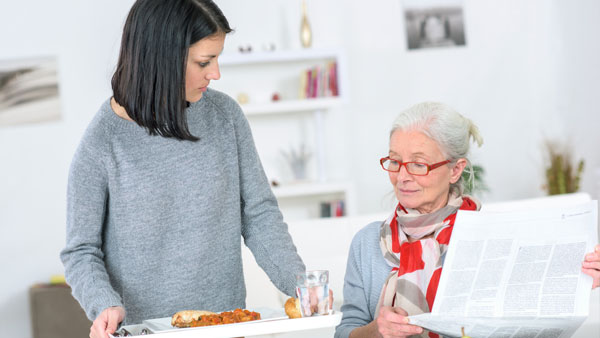 Personal care services are just as they seem, they are very personal for our clients and their families. Helping a loved one with bathing or toileting can be very uncomfortable for our clients and the family member who is trying to assist. Some of our clients are very modest and it can be very distressing or embarrassing to ask a family member for help with Personal Care. Our professional caregivers are ready to assist with any of these individual and private matters, we are here to provide the essential aid and relief needed. When it comes to Personal Care we want you to keep that feeling of dignity and respect while our Caregivers assist in those delicate everyday activities such as:
Bathing
Toileting
Dressing
Incontinence Care
Grooming
Personal Hygiene
At Fusion, our companionship services are designed to keep you or your loved one active and engaged in everyday living. So many times we see families who have loved ones who live alone and at times they don"t have ample social interaction or get out of the house very often. As much as family and friends try to stop by, call, engage, take loved ones to do things, it can be hard to keep up. It can be very hard for family members because they juggling work, kids, household duties, and other obligations. We understand how challenging all of these conditions can be and we are here to help relieve some of that pressure. Some of the companionship services we provide are:
sitting and talking with our clients and providing company for them
taking them out of the house to increase socialization
playing games or assembling puzzles to keep their mind active
outdoor activities
going for a walk outside
listening to stories about past events in their lives
helping them set up accounts and connect via social media
meal preparation to provide proper nutrition
These are just some of the many services we provide. Our professional caregivers are here to help in any way we can. Please call us anytime at (720) 598-5881 and we will be happy to talk with you about developing a plan of care for you or your loved one!